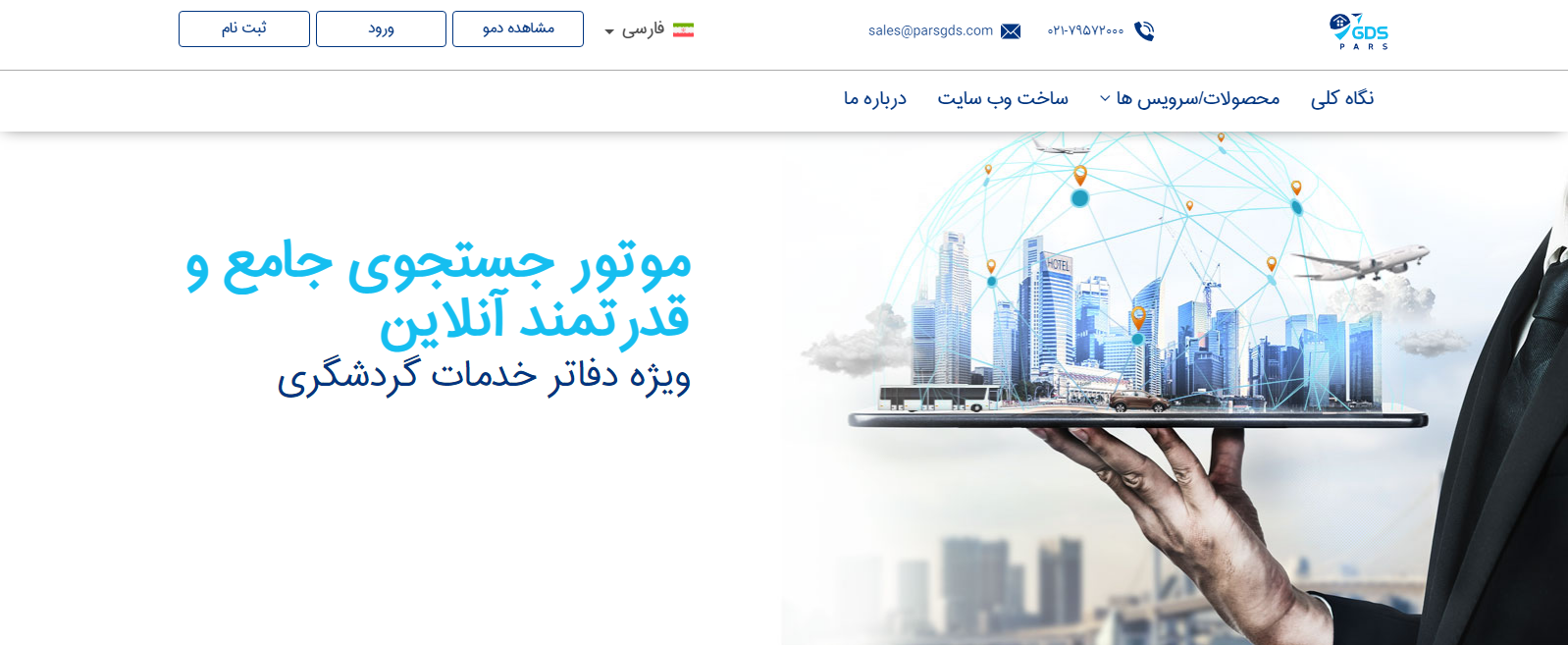 Pars GDS in one of the products of Sepas Holding Tourism tech, started its work on 2017 aimed to fill the void between tourism providers and suppliers. In fact it is a main core to managing and distributing tourism services which connects providers to suppliers and the end users. It's been always quit a challenge since the direct interactions between mentioned groups were almost impossible. with launching Pars GDS, Sepas holding took a huge step in tourism industry.
Access to more that 600,000 hotels all over the world and direct connection with about 400 airlines are only some of Pars GDS services. This product has been developed with relentless effort of different experienced teams.
Easy quick access between providers and suppliers also accelerate the sale process are some of main goals of launching Pars GDS.